# Creating Adventurers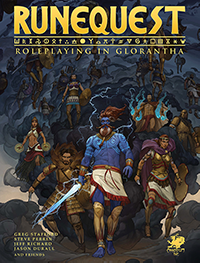 Learn about creating an adventurer for RuneQuest.
This section gives enough information to quickly create RuneQuest adventurers. For the full experience with the complete set of options, and generating a adventurer backgrounds please check out RuneQuest: Roleplaying in Glorantha (opens new window).
Other options will be available in other books.
We start by selecting your Homeland. You can track it all in the adventurer sheet.